Build Your Social Life in Riyadh
Build Your Social Life in Riyadh
Average reading time: 6 minutes
Settling down to a new country, far away from your home's reach can be quite challenging. With the tremendous change of the move, next comes the culture shock and various adjustments to your lifestyle. In midst of all these new adaptations, any expat might feel the need to socialize with a well-established network of people. So how does one build their social life in a foreign land? 
The majority of the expatriate population in Saudi Arabia has welcomed Riyadh, the kingdom's capital, as their residence. Every expat has struggled with the dilemma of socializing at one point in their life. In this article, we will dive deeper into this topic while earnestly tipping you on how to fill up your social calendar in no time.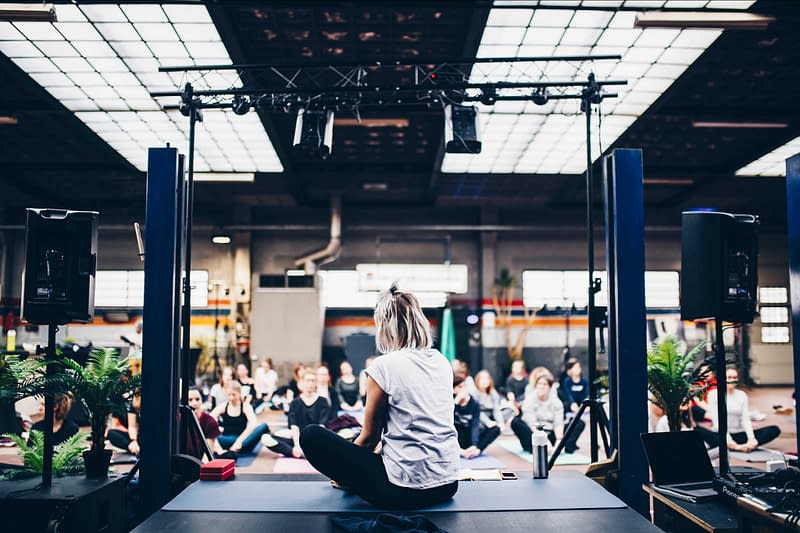 Say "YES" to expatriate compound events
Expatriate compound events are the easiest and fastest way to build a flourishing network in Riyadh. Compound events can offer you a rewarding social experience bound within the relaxed walls of your gated community and are the best way to book up your free time to communicate and interact with the diversified groups of expats within your residential compound. These events can vary from parties to special clubs, fitness programs to sporting events, and plenty more. We believe that compound events are a great way of forging beautiful bonds and relationships with your neighboring expats of the community.
Here at Al Nakhla our events team organize regular events and gatherings. Selected events are open to guests of residents and even anyone outside of the compound – looking to make friends and have a good time.
Some of the events held at Al Nakhla in the past includes:
Smart club

Quiz nights

Focus groups

Daily programs in the gym

Riyadh Community Theater

Riyadh Choral Society

Business networking events

High tea

Friends & family BBQ nights

Events to celebrate special occasions (such as Halloween, Christmas, Easter, etc)
Keep following the Al Nakhla social accounts on Facebook and Instagram to get notified on upcoming social events.
Join the InterNations Club
InterNations Club is one of the largest global networks opening its doors to expats living in over 400 cities. It is a fun-fused club dedicated to making you feel closer to home whenever and wherever in the world you might be. You get to meet and interact with people not only from your compounds but with 100's of other expats living in Riyadh and all around Saudi Arabia. 
You can share your interests with groups of individuals while giving advice on different aspects of moving, working, and living in a foreign country. Any and everyone in the InterNations Club would be more than happy to assist you with their collective local knowledge on addressing any expat concerns. You can also get to know about the Arabian lifestyle and the etiquette by many of the answers posted online in their forums. 
Bringing people with similar interests together for various fun-filled activities ranging from yoga to hiking groups and book clubs to movie nights, InterNations is the ideal spot for the rapid growth of your network. There are also many other grander social events organized by this club granting you the perfect opportunity in socializing. 
Connect with other Meetup groups
You can join the many Meetup Groups curated specifically for expats on various online platforms. Meetup Groups are a great way of mixing socializing with your specific interests. These groups will let you find like minded individuals with common interests enabling the sharing of knowledge, language, growth, and community.
These are some expat groups in the Kingdom;
American Women of Eastern Province,

Expat Woman, and

Saudi Arabia Meetup Groups
Attend the elegant Embassy events 
Another great way to expand your social circle is by attending Embassy-organized events. The Embassy social events give expats a great platform to meet and connect with new people. Concerts, balls, parties, and social evenings are all part of the social events organized by various country embassies of the Kingdom. Through these events, you can always stay in touch with your roots back at home while forging beautiful relationships with many people of similar backgrounds.
Keep track of the Annual Local Events
Saudi Arabia boasts itself as the host of many traditional and cultural events. So we suggest you grab every chance you get to socialize! Keep track of all the annual festivities of the country. Besides, local events can give you a true taste of the authentic Arabian tradition and culture. These events can also open up opportunities in meeting new expats from around the kingdom. Here are some immersive local events that are worth attending. 
Janadriyah National Festival: A folk festival spanning for over two weeks with various displays of Arabian ancient traditions, events, and activities

Riyadh Spring Festival: One of the grander events of the kingdom that celebrates nature to its fullest. Usually taken place at the end of every March. The festival focuses on bringing its spectators closer to mother nature with fragrancing collections of pretty flowers. If you're a nature lover you definitely ought to check it out!

Sharqiyah Season Festival: The ideal destination for all art lovers. This cultural festival highlights various events of awe such as film screenings, sporting events, and traditional events.

Riyadh Shopping Festival: This festival is every shopaholic's dream, with superfly bargains and discounts you can grab yourselves a horde of goodies.
Explore Apartments & Villas in Riyadh, Saudi Arabia