How Easy is it to Bank in Riyadh?
How Easy is it to Bank in Riyadh?
As an expatriate living and working in Riyadh, managing your finances is a priority. Having a local bank account makes it easier for both you and your employer in terms of salary and remunerations. Opening a new bank account in the kingdom is typically a long process, but ensuring you have all the required documents can speed up the process. In this article, we will guide you through everything you need to know about the banking procedures of the kingdom.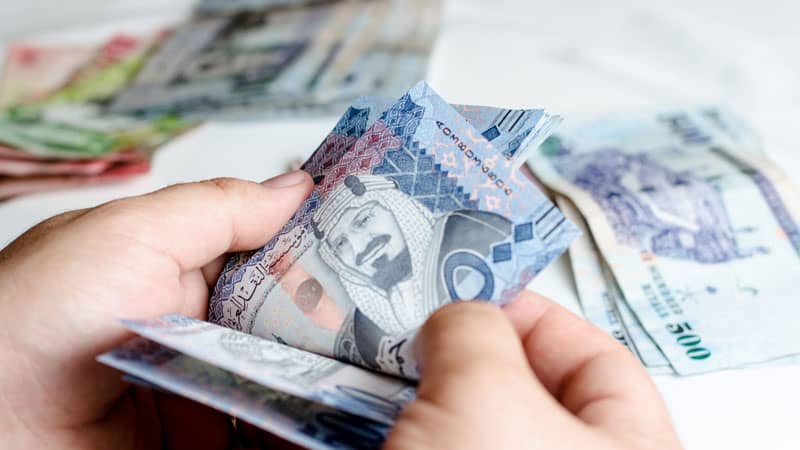 Banks in Saudi Arabia

Giving you more options to pick from, Saudi Arabia is home to many well-established local and international banking chains. Riyadh Bank, National Commercial Bank, Al Rajhi Bank and Samba Bank are some of the local banks found throughout the kingdom. Standard Chartered Bank, HSBC, Deutsche Bank, Emirates NBD are some of the international banking chains that you will be able to locate in Riyadh. All bank outlets offer services in their mother tongue as well as in English. They can be easily found on the main streets or the malls of Riyadh with banking hours from 9 AM – 5 PM throughout Sunday to Thursday.
Requirements to open a Bank Account
Listed down below are some documents generally requested when opening a new bank account. The document set requirements may differ from one bank to another, it's best to contact the bank beforehand to understand their unique requirements.
Original passport and a passport copy
Iqama(Residence Permit)
NOC – A letter of no-objection from your employer
Passport size photographs
Filled out Bank account application
Copy of your tenancy agreement(optional)
Types of Bank accounts

Saudi banks offer a range of account types for expats. Listed below are some basic account types available in Saudi banks, please note that these account types can vary from one bank to another.
Current Account – Generally ideal for everyday transactions and transfers.
Savings Account– A great fit for anyone who is looking for a place to stash their money with a high-interest rate. These accounts offer limited access to your funds and have some restrictions on withdrawals, allowing you to save up money.
Ladies' Account – Specially curated accounts that could benefit women.
Children's Account– Typically opened by the parents, it is a valuable account type to save up for your little one's future and teach them about finances.
Investment Account – After signing an investment agreement for a fixed period of time Investment accounts can be opened. These account types require a minimum investment balance and will manage your cash with minimum assured returns.
International Currency Account – These account types can be managed by different currencies such as EURO, GBP and US Dollars.
Banking Services offered

There's a variety of services offered by both domestic and international banks operating within the kingdom. These are the primary services offered by most of the banks;
Credit Cards – If you are an expat with a minimum salary of SAR 5000, you will be able to apply for a credit card with many desirable perks.
Debit Cards– Anyone with a bank account in Saudi is eligible for a debit card.
Car loans– Easily accessible and available within the kingdom's banking outlets, Car loans usually may require the subjected expat to pay a 15% down payment. The loan repayment period can be extended up to 5 years.
Personal loans – Another loan type accessible for expats with a maximum repayment time of up to four years.
Managing a Bank Account

You can manage your funds and account transactions in many ways. The first and most common way of handling your bank account is via counter services with face-to-face interactions with a banking agent. Or you can opt in to a more convenient mode of bank operation management via Mobile banking right through your smartphone device. Mobile banking is typically done with the aid of a banking application. Or you can do Online Banking, also referred to as Internet banking which will give you access to your funds anytime you need.
Explore Apartments & Villas in Riyadh, Saudi Arabia
2 Bedroom Premium Apartment